Welcome to Sydney Bar Staff
A boutique mixology business built on our passion for the events industry.
All existing bookings are eligible for FREE rescheduling due to the impact of Covid 19!
Cocktail Makers. Bartender Hire.
Mobile Cocktail Caterers, Sydney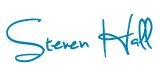 Hire a cocktail maker for nearly anything and everything, whether you enjoy a glass of wine, a cold beer or a fancy a fresh made cocktail! A cocktail bartender for your party at home or at a venue of your choice in Sydney will be the icing on the cake. Let us do the cocktail making and you can entertain your guests without stressing about the bar service. Wait staff, cocktail bartenders (aka"mixologists"), flair bartenders and cocktail making classes, at Sydney Bar Staff you can hire a cocktail bartender for parties and more!
Sydney Bartenders For Hire
Our Bartender Hire service draws on a pool of some of the most experienced cocktail bartenders in Sydney. Guaranteed to impress your guests!
The mobile bar services, cocktails and cocktail bartender are available for hire across all of Sydney and surrounding communities. We deliver 100's of events across NSW every year and also work with corporate and marketing companies, creative agencies, event planners and venues to deliver professional bar services to everything from intimate house parties to gallery launches and large corporate events.

Hire Bartenders For House Parties
At Sydney Bar Staff you will find all you could possible need to make your event perfect!
Sydney Hen Parties, Team Building & Birthday Parties
Sydney's Bar Staff vision is simple - to deliver an effortless booking procedure for cocktail making classes at home or at our bars in town.
A dedicated event professional will ensure your cocktails making class runs smoothly from concept, to creation. Acquire new skills and treat your tastebuds to one of our famous mixology classes that are interactive and hands on.
Customised packages are available and we can tailor packages accordingly to size and also location.
View more info about our Mixology Classes